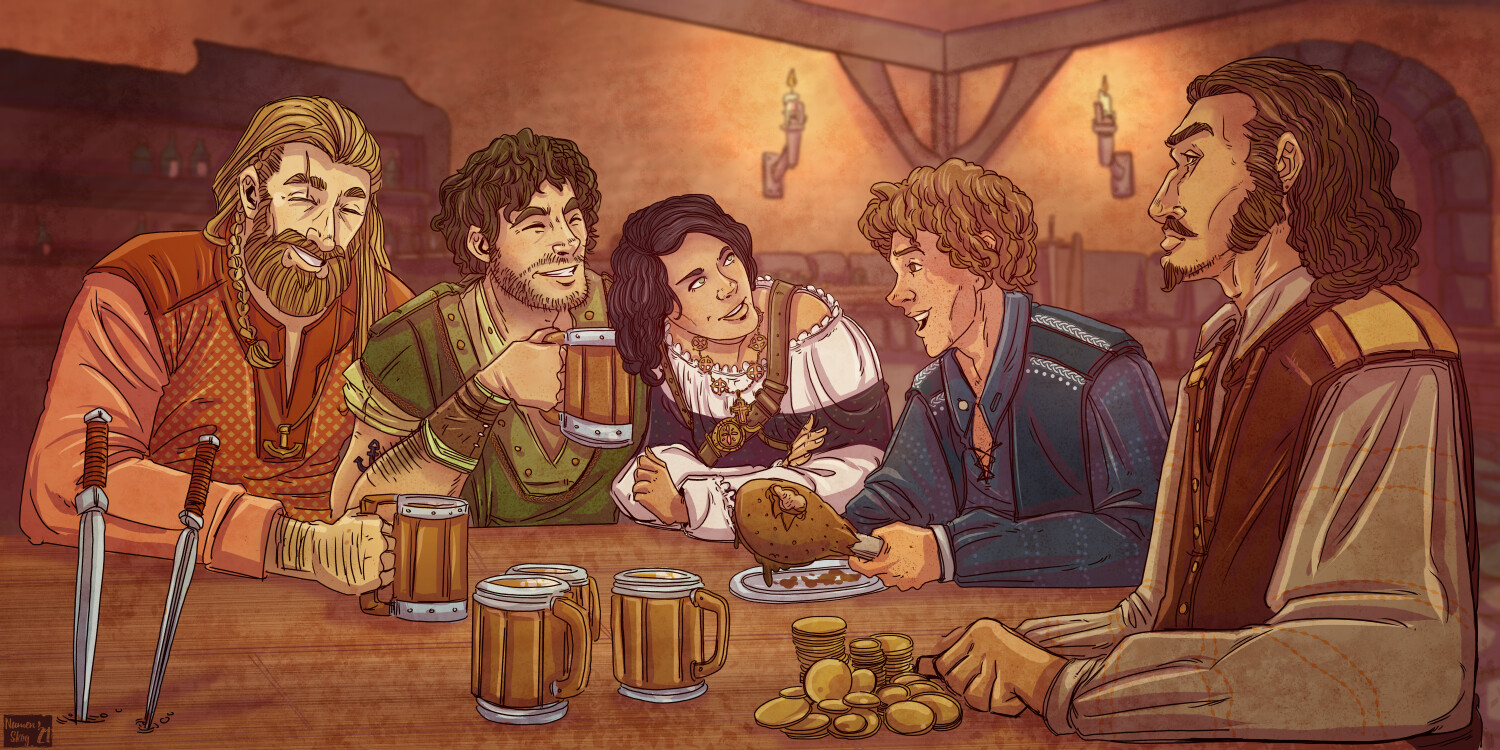 A commission of a 7th Sea role-playing group (a «swashbuckling and sorcery»- themed tabletop role-playing game). Some pirates relaxing in a tavern after their last adventure and preparing to discover what the seas have to offer them on their next voyage. From left to right:
– Skald is the Vesten bard – loud and boisterous, always telling stories.
– Erik the Ussuran Prince – a very chilled out Ussuran charming bastard
– Catarina the Vodaccian Fate Witch – A Fate Witch from Vodacce, she bears a serious expression most of the time with a stern look when she's displeased. However, when she's in her cups or enjoying the frivolity of life, she's smiling.
– Aidan the Avalonian Sailor – A sailor from being a young man, he knows the ropes and the ship like the back of his hand. He likes a drink, and can drink most of them under the table.
– Alejandro the Castilian Duellist – Very much a true devotee, but lost all his family in a horrendous murder by a Vaticine Inquisitor, so learned to use the sword to enact his vengeance.
This is a commission I've loved working on! All the characters are very charismatic and enjoyable.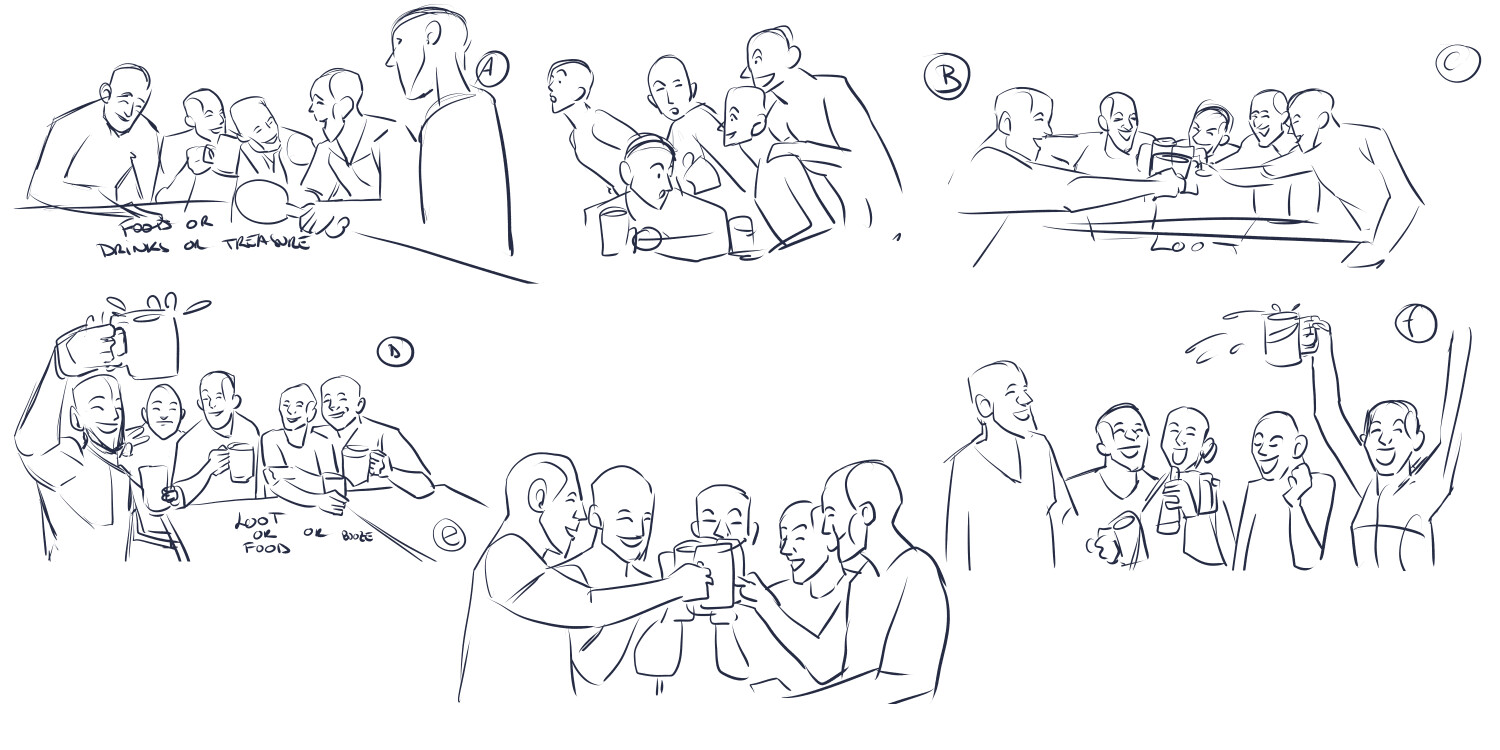 https://cdna.artstation.com/p/assets/images/images/041/832/248/large/andrea-abx-zapata-numen-skog-pirates.jpg?1632829410
https://cdna.artstation.com/p/assets/images/images/041/832/248/large/andrea-abx-zapata-numen-skog-pirates.jpg?1632829410
https://cdna.artstation.com/p/assets/images/images/041/832/248/large/andrea-abx-zapata-numen-skog-pirates.jpg?1632829410
https://cdna.artstation.com/p/assets/images/images/041/832/264/large/andrea-abx-zapata-numen-skog-pirates-3.jpg?1632829450
https://cdna.artstation.com/p/assets/images/images/041/832/248/large/andrea-abx-zapata-numen-skog-pirates.jpg?1632829410